Lobby Habitat and Resort Animals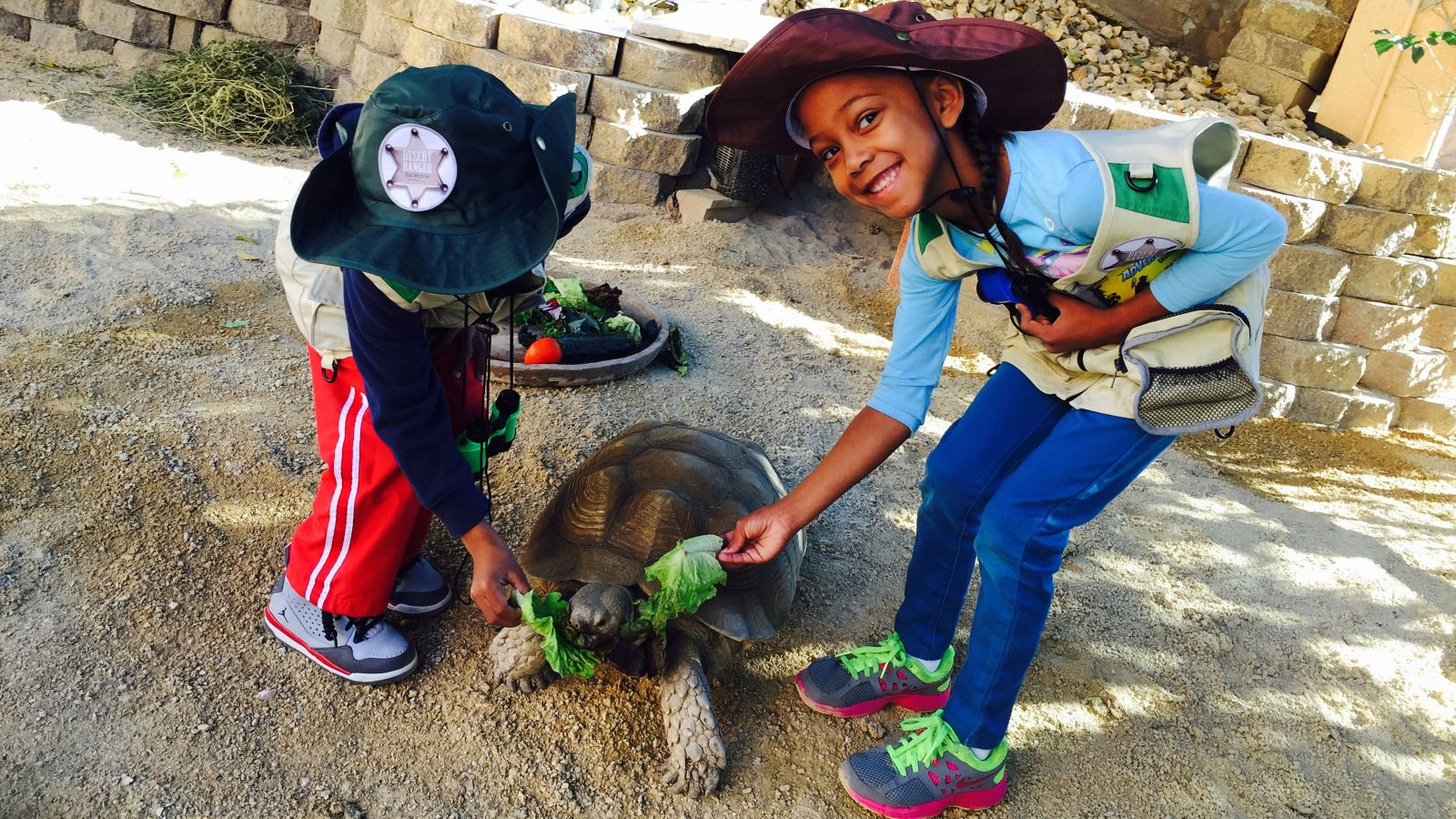 The Westin Mission Hills Golf Resort & Spa offers an innovative and educational way to bring nature to you! Located around the property are animal habitats as well as birds in residence. Photo op signs around the property tell more about each kind of animal and are located at the best places to view each one. Make a photo collection of all the wonderful creatures you meet!

Westin Terrarium
The Westin Terrarium, located in the Lobby, is home to a variety of reptiles and amphibians.

Ponds: Home to Koi, Turtle and Catfish
Our koi pond is home to colorful koi ranging from 2-3 inches to over a foot long. Our turtle pond is home to red-eared sliders, swimming turtles often seen basking on rocks. Large catfish also live in our ponds and can be seen swimming slowly at the bottom. Join us for feeding daily at 11:00am.

Scooter's Den
Meet Scooter and Shelley, our African Spurred Tortoises, in "Scooter's Den". Join us for Scooter's daily feeding at 10:30am.

Flemish Giant Rabbits
When the weather's not too hot, Bella and Billy reside next door to Scooter and Shelley. Bella and Billy are Flemish Giant Rabbits.

Resident Birds
Mallard ducks, Canadian Geese, Hummingbirds, a pair of swans named Dolly & Bert and George, the Night Heron round out the birds who nest around our resort.

Adopt-a-pet
Here at The Westin Mission Hills Golf Resort & Spa, we love dogs. In partnership with Animal Samaritans we assist in finding permanent homes for dogs by hosting individual canines until they are adopted.

Bee Apiary
Honey bees are important to our eco-system. Learn about the importance of bees and take a tour of our working apiary. Learn more.

For questions or additional information about our resident animals, please contact The Westin Kids Club Discovery Room at 760.325.5955 ext.2181.