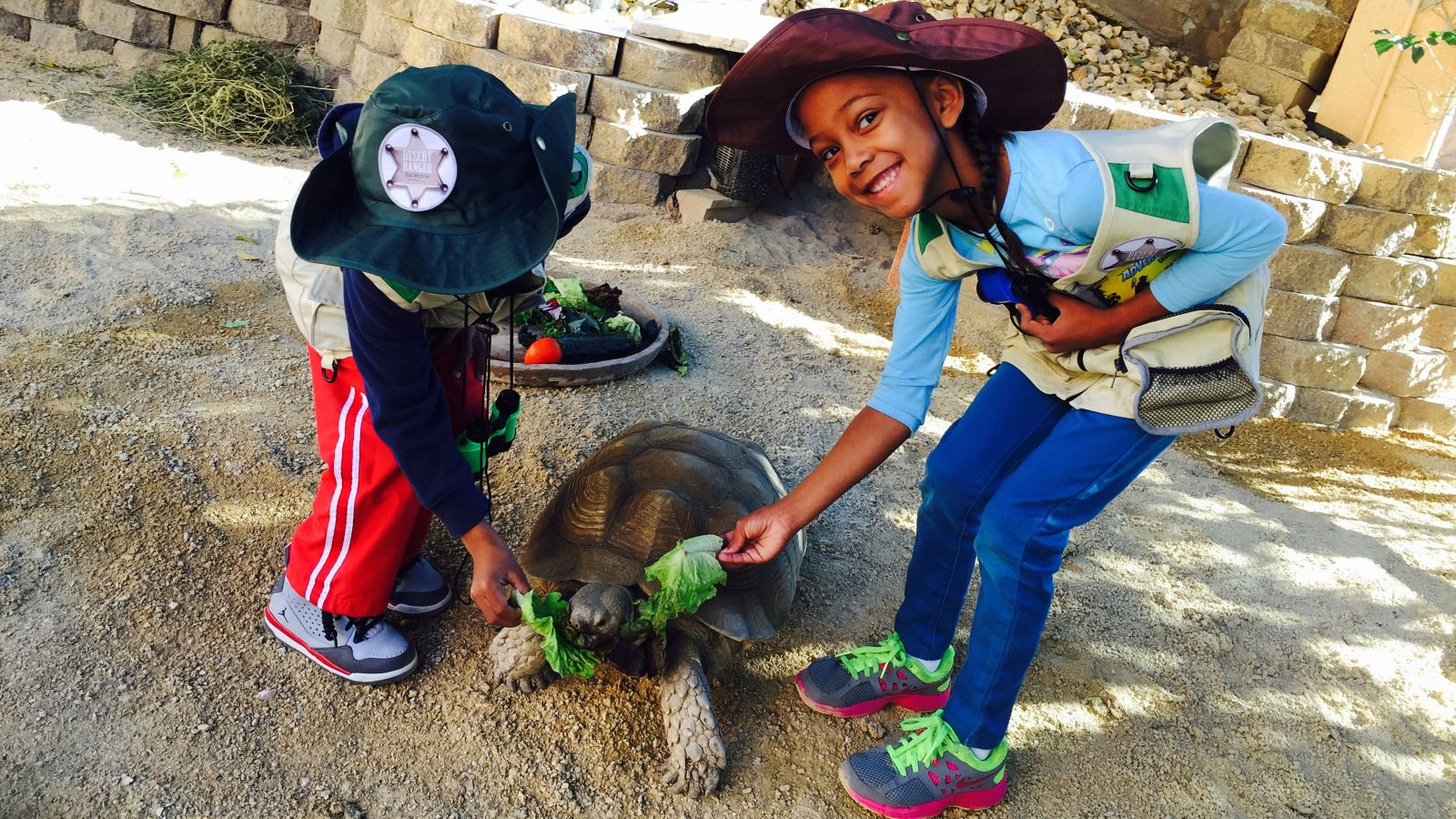 The Westin Mission Hills Golf Resort & Spa offers an array of great activities, designed to keep the whole family entertained. We have a dedicated Director of Fun who works to ensure your time with us is enjoyable, exciting and FUN for everyone.

Westin Family: Kids Club Discovery Room & Kids' Night Out
Children play and learn, while parents explore the resort. The Discovery Room features a series of daily activities for children ages 3-12. Kids' Night Out is available on Friday and Saturday evenings. Learn more.

Bee Apiary Tours
Learn about the importance of honey bees and take a tour of our working apiary. Tours are available on Sunday mornings from October through April, weather permitting.

Westin Habitats & Resort Animals
We've brought nature to you! Visit the home of a variety of reptiles, amphibians, koi fish and Scooter, our African spurred tortoise.

Family Movie Night
Enjoy a family movie together in Oasis Den on Friday & Saturday nights. Featured movies are listed in our calendar of events.

Twilight Golf
Experience Troon Golf as a family and introduce your children to the world's greatest game. Kids play golf for free after 3 pm when playing with a paying adult, and enjoy a complimentary Callaway club rental. For more information, please contact the Golf Pro Shop at 760.328.3198.

Kids & Junior Tennis
Through interactive lessons and clinics, kids ages 6-10, and juniors player ages 11-18, can learn or experience their game with Kevin Connolly, Director of Tennis. For more information, or to make a reservation, please contact our Tennis Director at 760.202.2021.

Bicycle Rentals
Cruise The Westin Mission Hills Golf Resort & Spa with our exclusive Nirve Beach Cruisers. Ride throughout the resort or take your bike for a spin throughout Rancho Mirage. Bicycle rentals are available on an hourly, daily or weekly basis by dialing ext. 2297 or stop by Las Brisas Pool.

The Hideaway
Step away from the sun and tuck yourself in the Hideaway. Full of your favorite arcade games and more. The Hideaway is the perfect spot to stay cool and energized! Located just adjacent to the Oasis Den.
The Fun Zone
Kids can enjoy arts, crafts and fun activities in The Fun Zone! A variety of changing activities includes pet rocks, pottery painting, sand art, string art, balloon animals and more! Learn more through the Kids' Club Discovery Room. Dial 760.770.2181.

Waterslide at Las Brisas
Our Las Brisas pool has a brand new waterslide for 2016! The waterslide pool depth is 3 ½ feet so guests must be at least 42" to ride the slide. Children between 42" and 48" are required to wear a life vest. All guest must ride indvidually.

Poolside Activities
Las Brisas Pool offers ping-pong and an outdoor pool table. Contact Las Brisas Sun Shop for additional details. 760.770.2297.

For all activities requiring advanced reservations, please contact The Westin Kids Club Discovery Room at 760.770.2181 or the Las Brisas Sun Shop at 760.328.5955, ext. 2297